A catalog where Christmas is breathed.
"More than Christmas" is the Christmas and New Year's catalog of Mid Ocean Brands, one of the most internationally recognized companies in the merchandising and promotional gift sector based in Barneveld (The Netherlands) and offices throughout Europe and Asia.
Christmas and New Year is the most important sales period. The new collection proposes small authentic Christmas gifts such as ornaments, Nordic style mugs, Santa hats or small fir trees with their own light to bring Christmas to your home or your office table. It also proposes other gifts such as home accessories, electronics, bags, office and writing articles, and even clothing.
We like the little details.
"Small details that remain in our memory" is the leitmotiv that directs all the design of the catalog and the Christmas campaign. We show in an endearing and elegant way at the same time how the gifts of the new collection can become part of our lives, connecting the idea of receiving a gift with the illusion and the memory of who gave it to you.
We place the products in an emotional environment, showing moments of life in which a small detail can emotionally unite people and brands. We created brand images that we printed on many of the products, and we submerged them all in a Christmas setting to show how these gifts can be part of a promotion or campaign.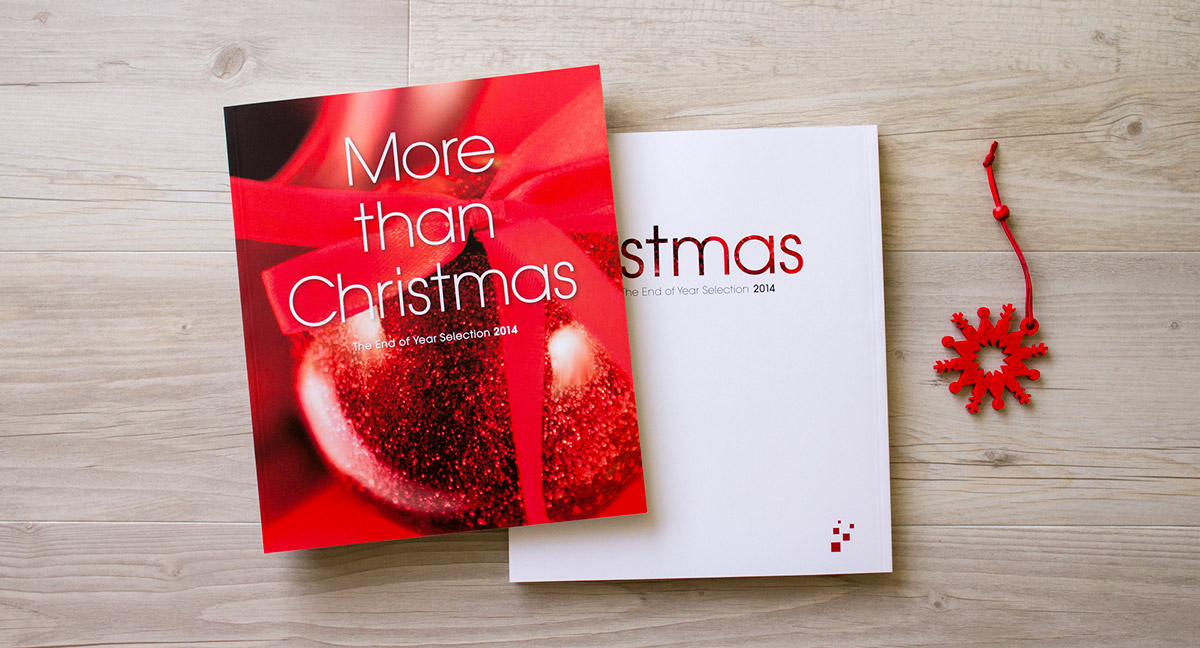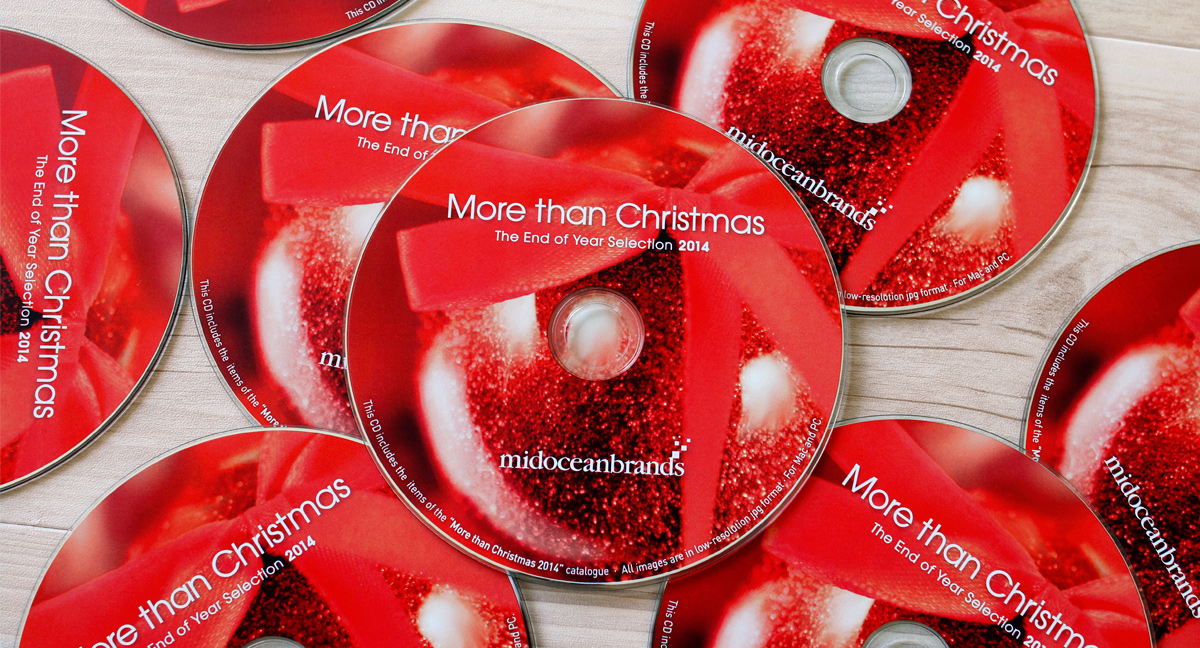 Christmas is breathed in the small details..
All the atmosphere was taken care of very carefully. Getting a Christmas without falling into the clichés of very busy environments, led us to look at the Nordic countries where the decor is very minimalist and superfluous objects are avoided. Aged and clear wood, and above all a very natural light.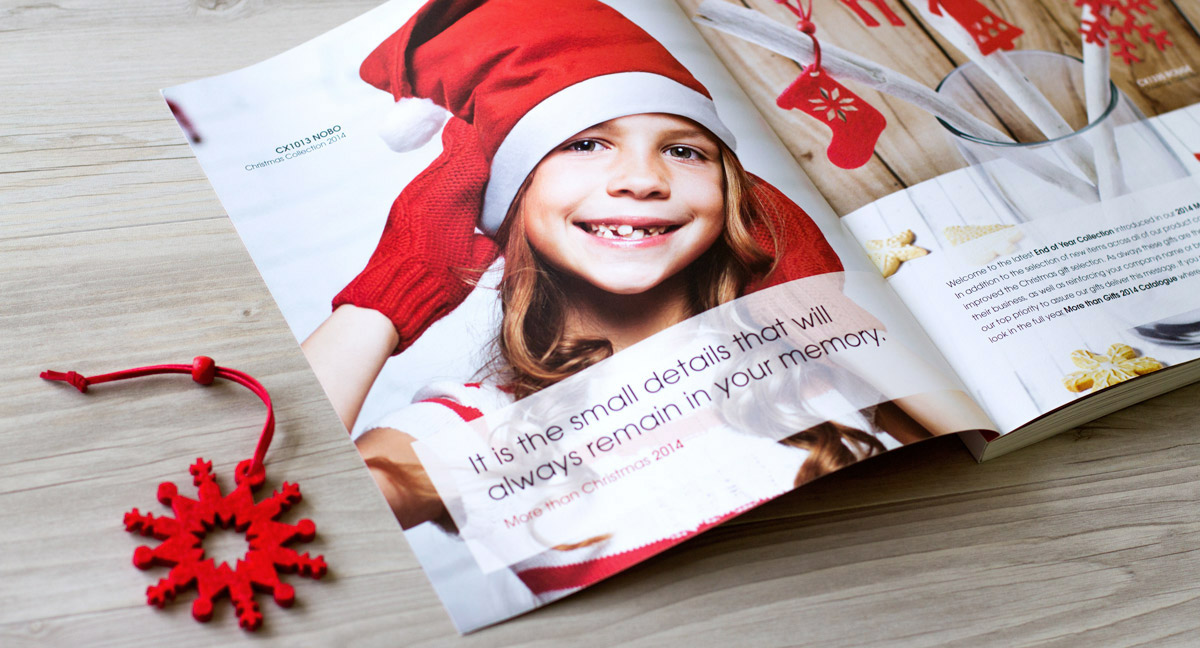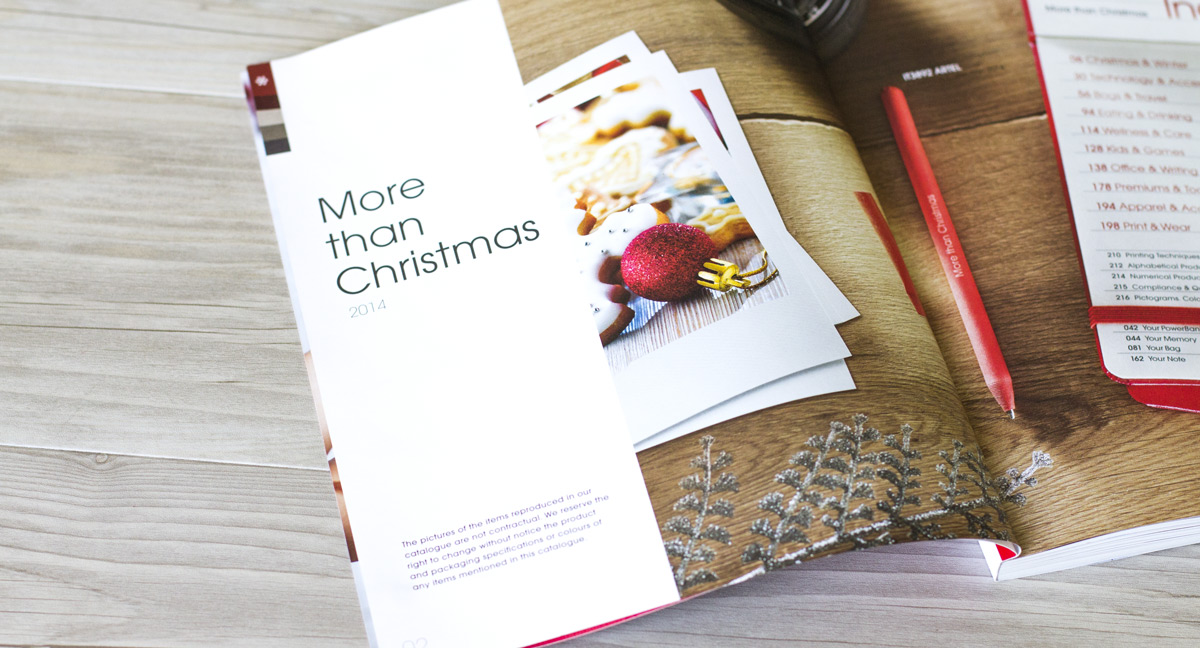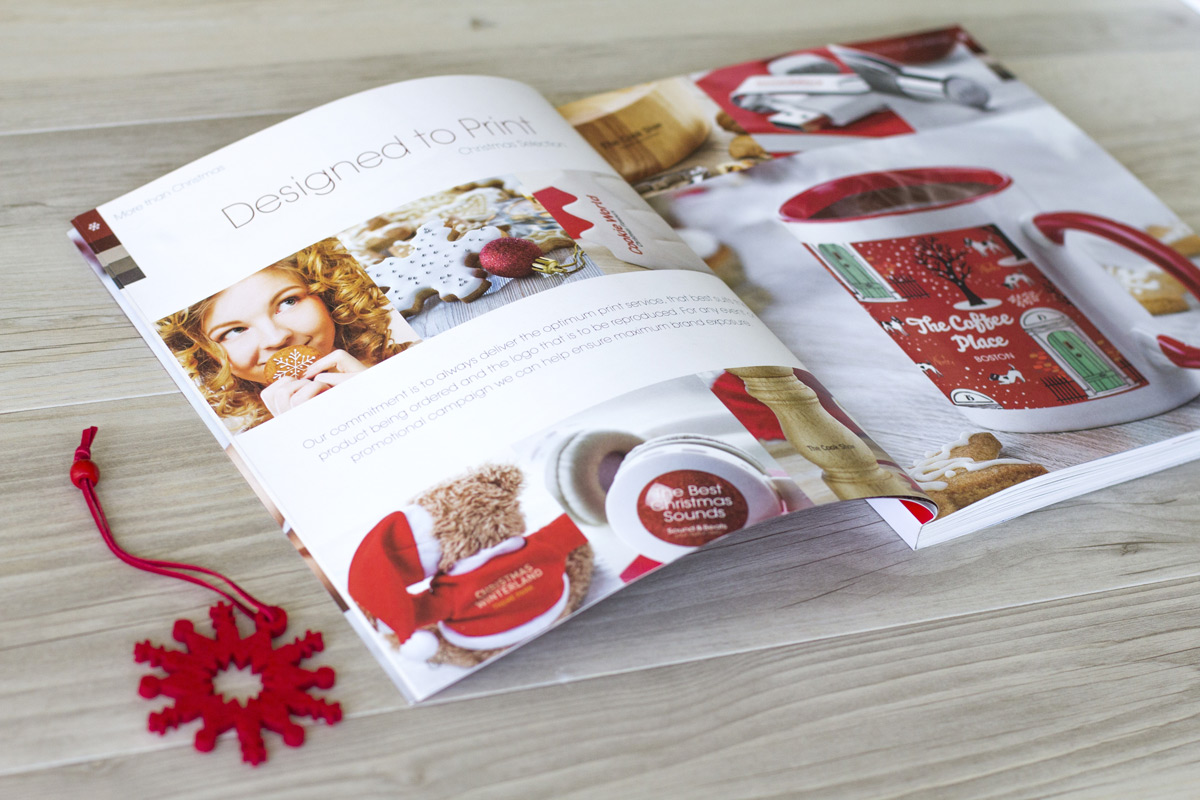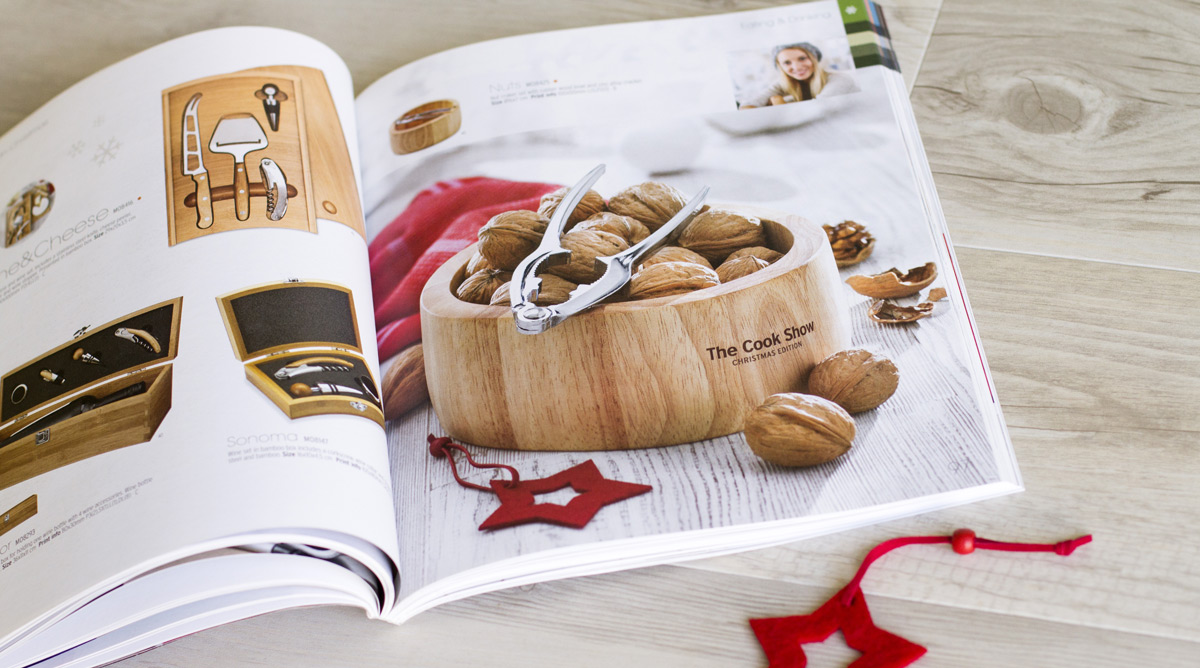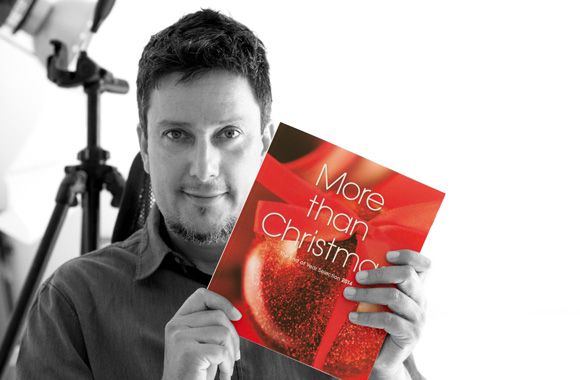 The back and back cover in white contrast with the cover photo. A matte finish gives a warm and elegant touch to the whole, obtaining a book that invites you to be open.

Alfonso Martinez. Art Director
Christmas stories
The pages represent Christmas stories related to the products of each section. People who share emotions and interact with the objects and gift products that have been used by different companies or organizations for their Christmas campaigns.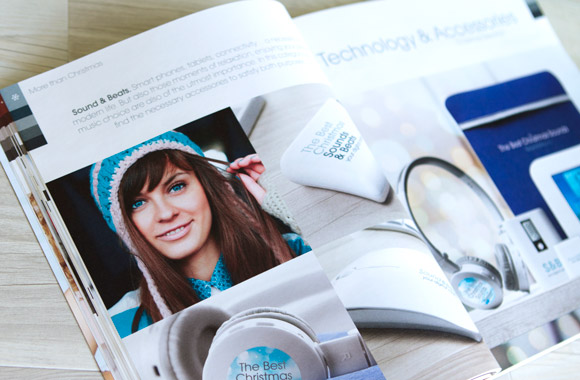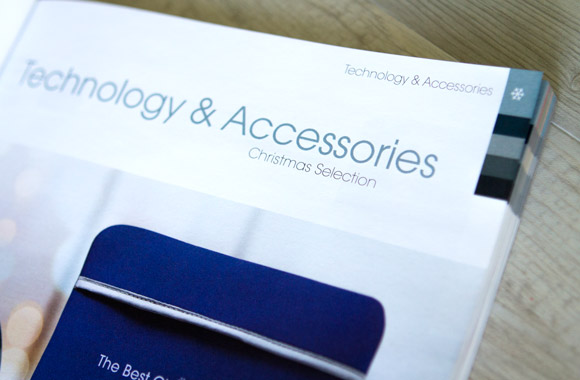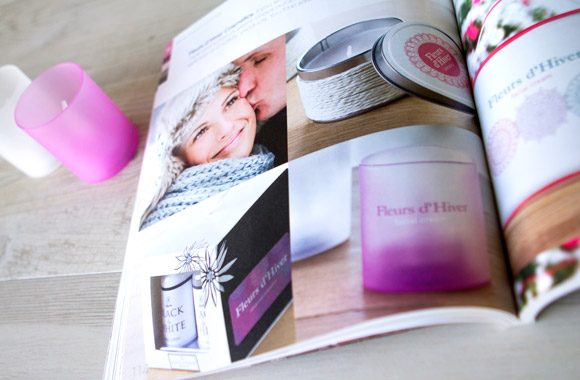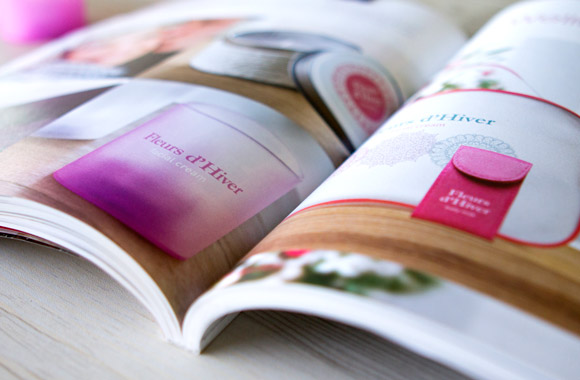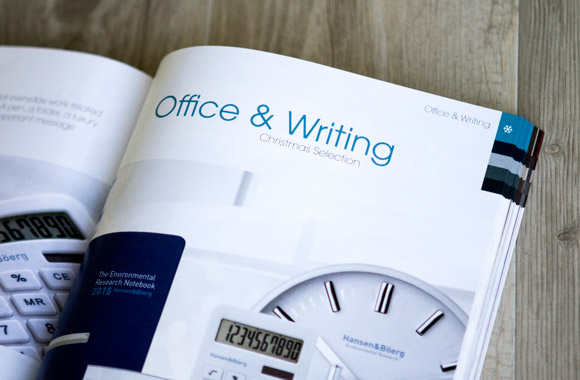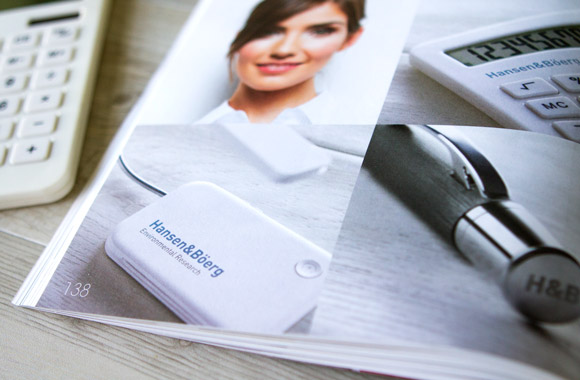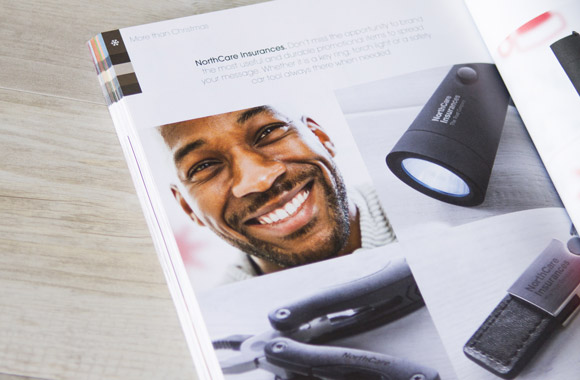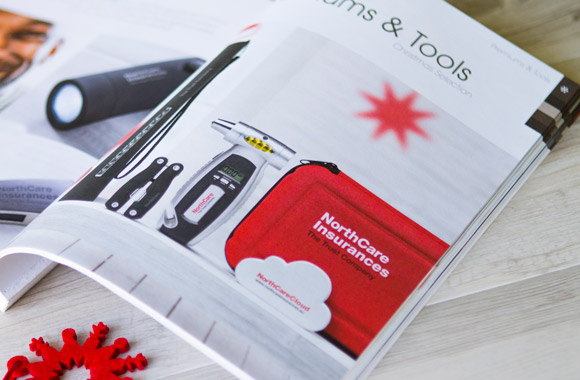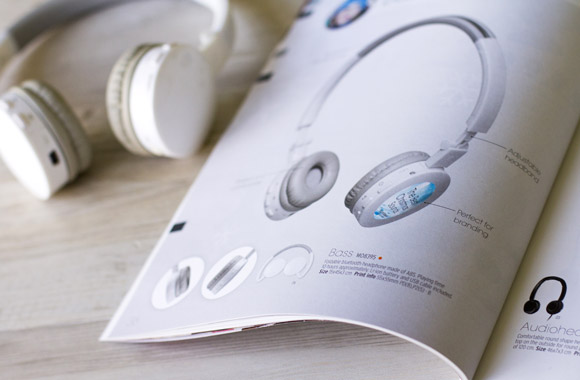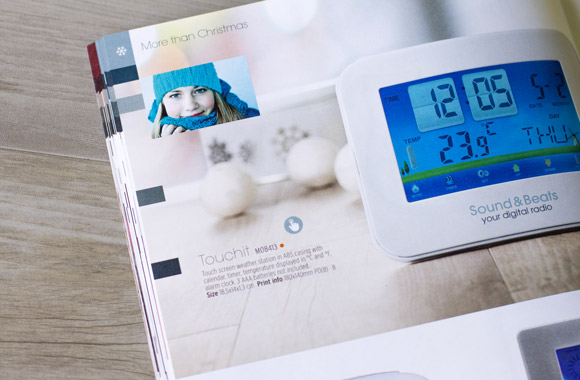 Si quieres crear un ambiente realmente interesante, los elementos debes ser los justos… ni más ni menos.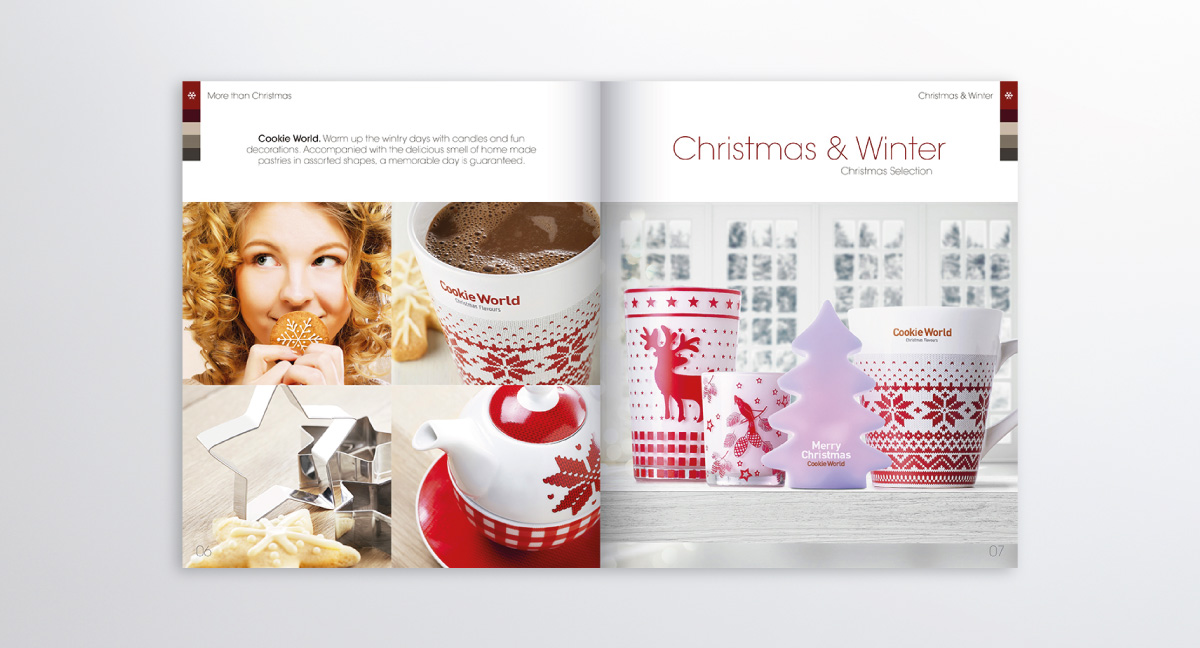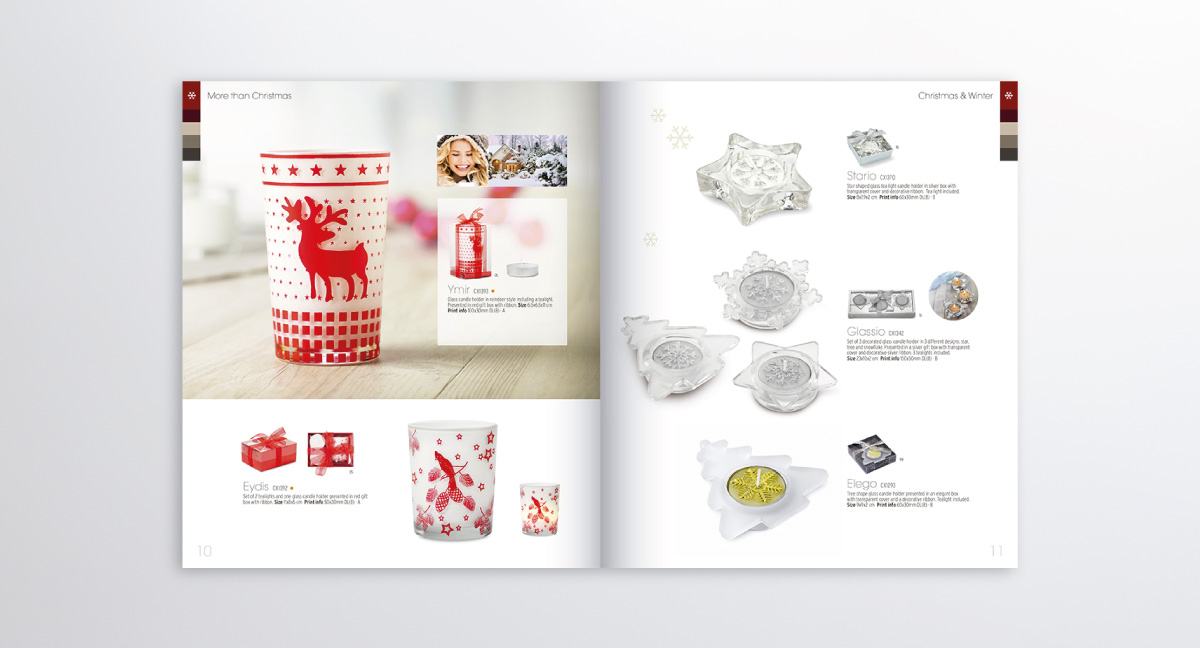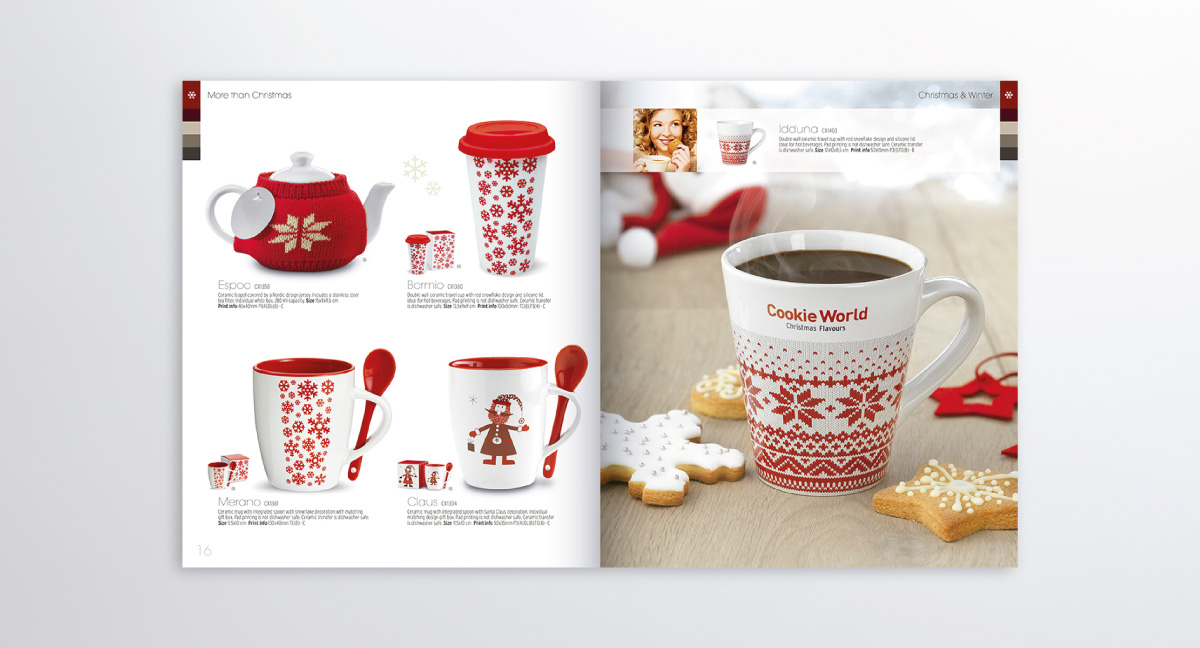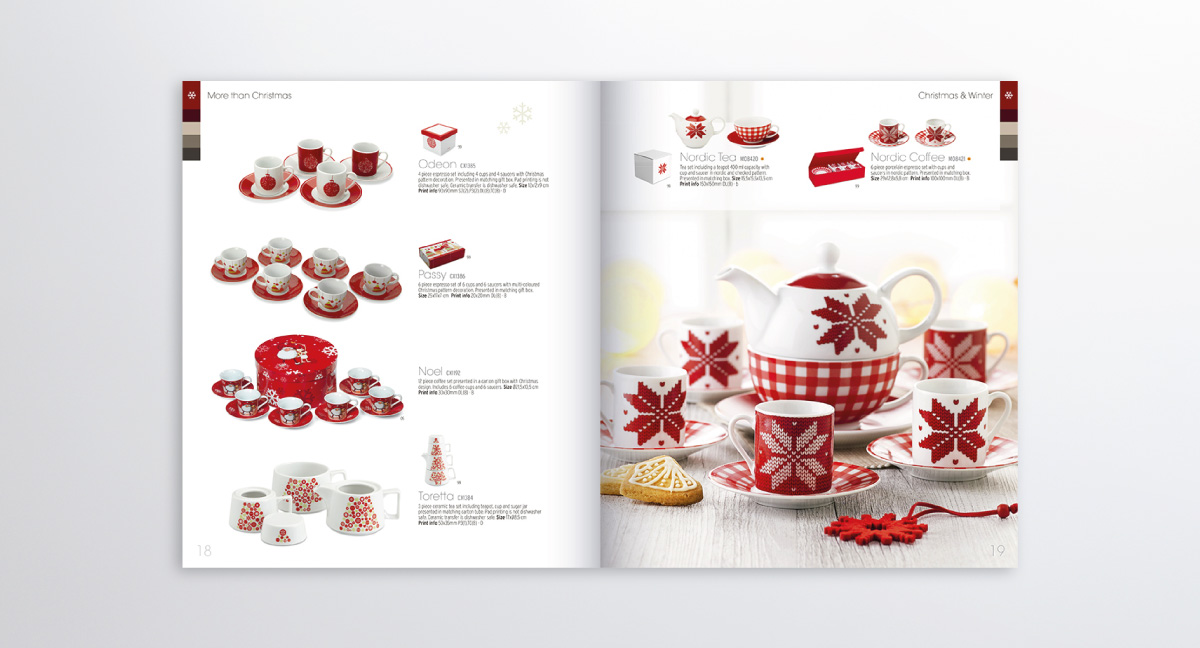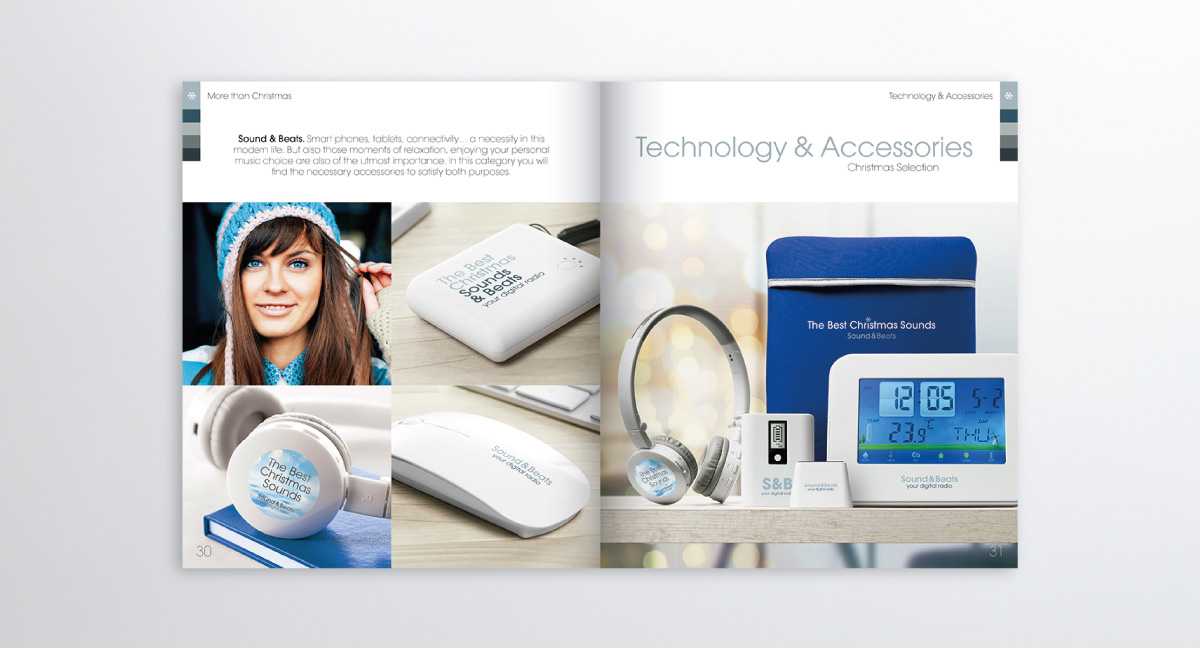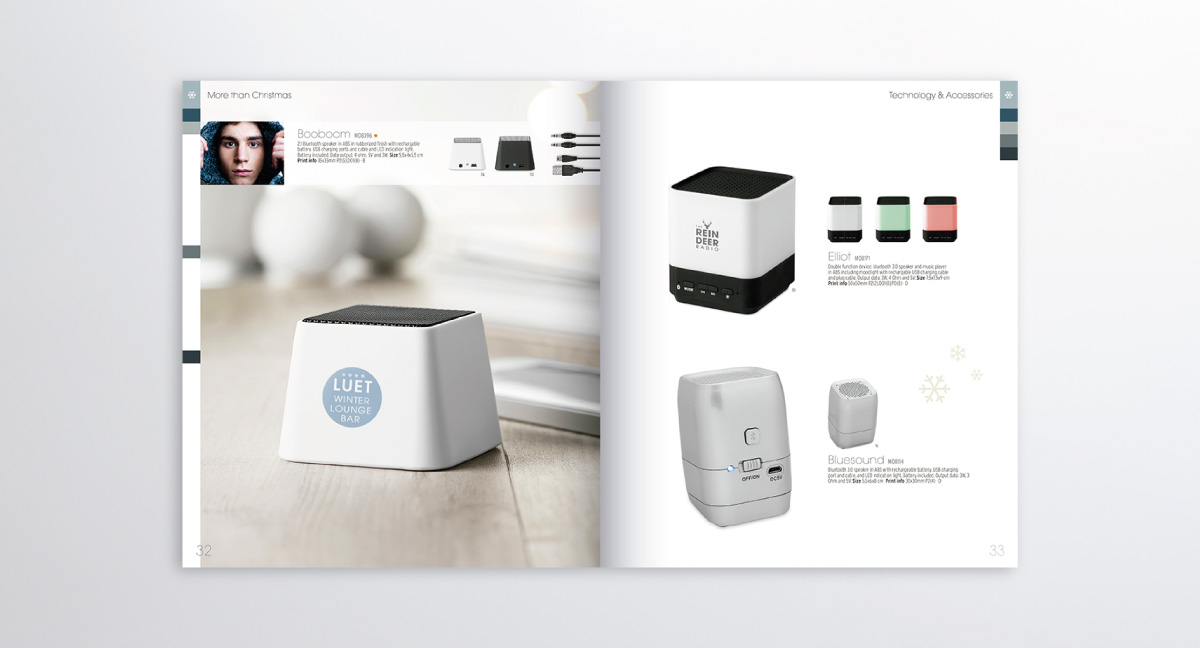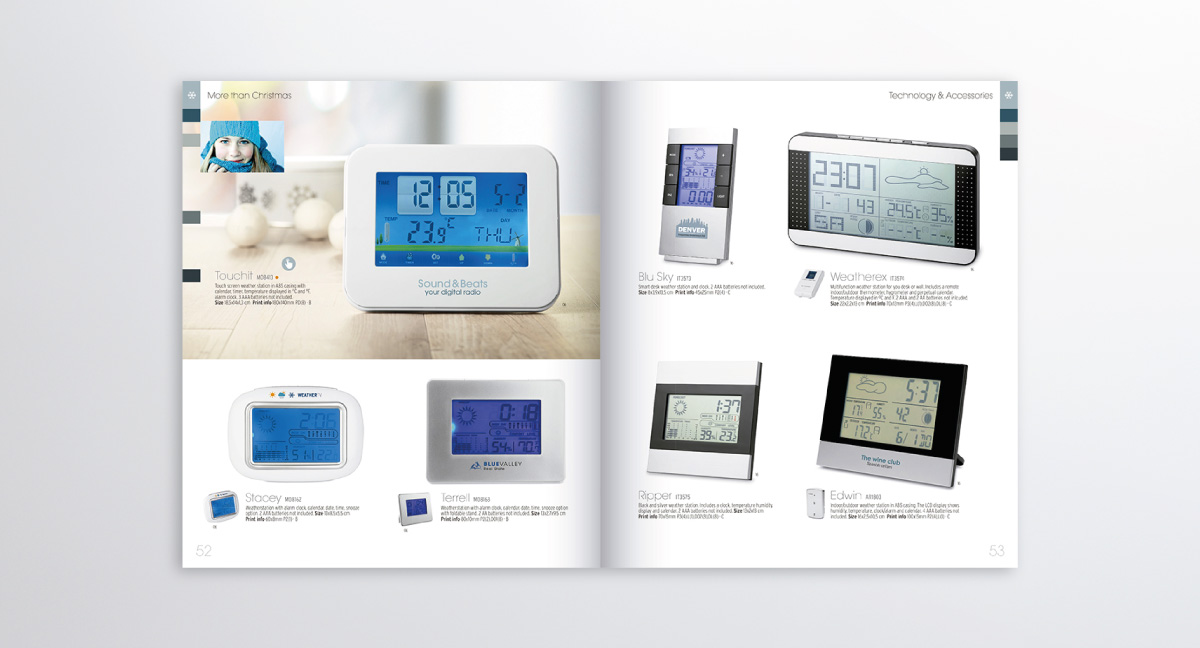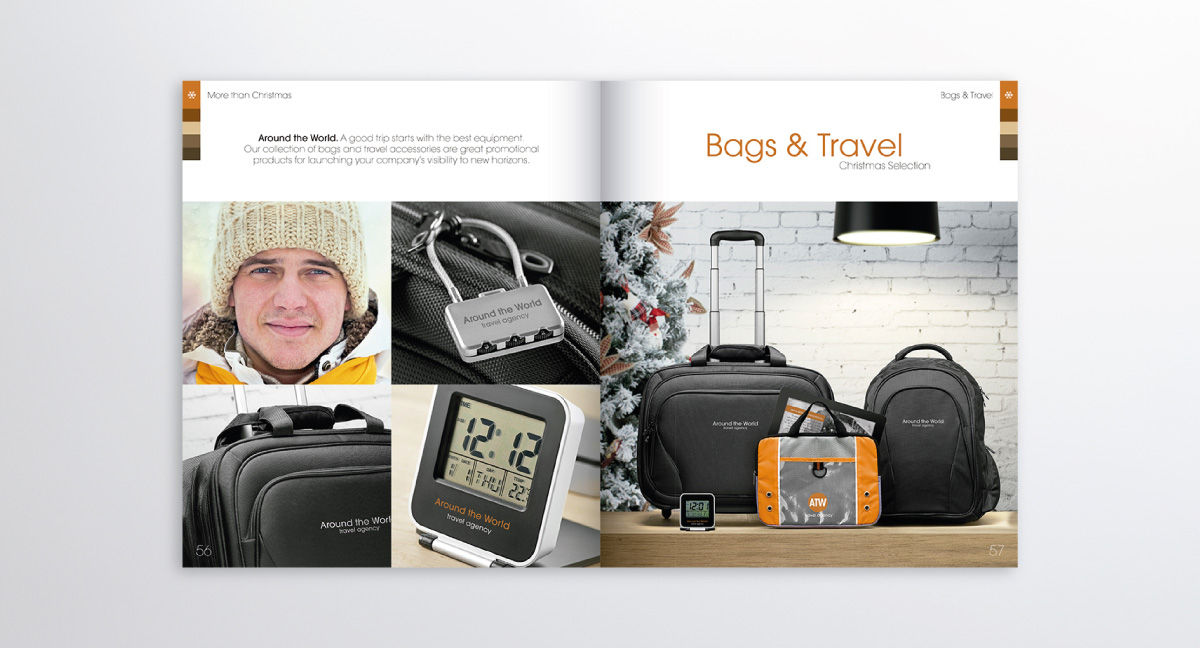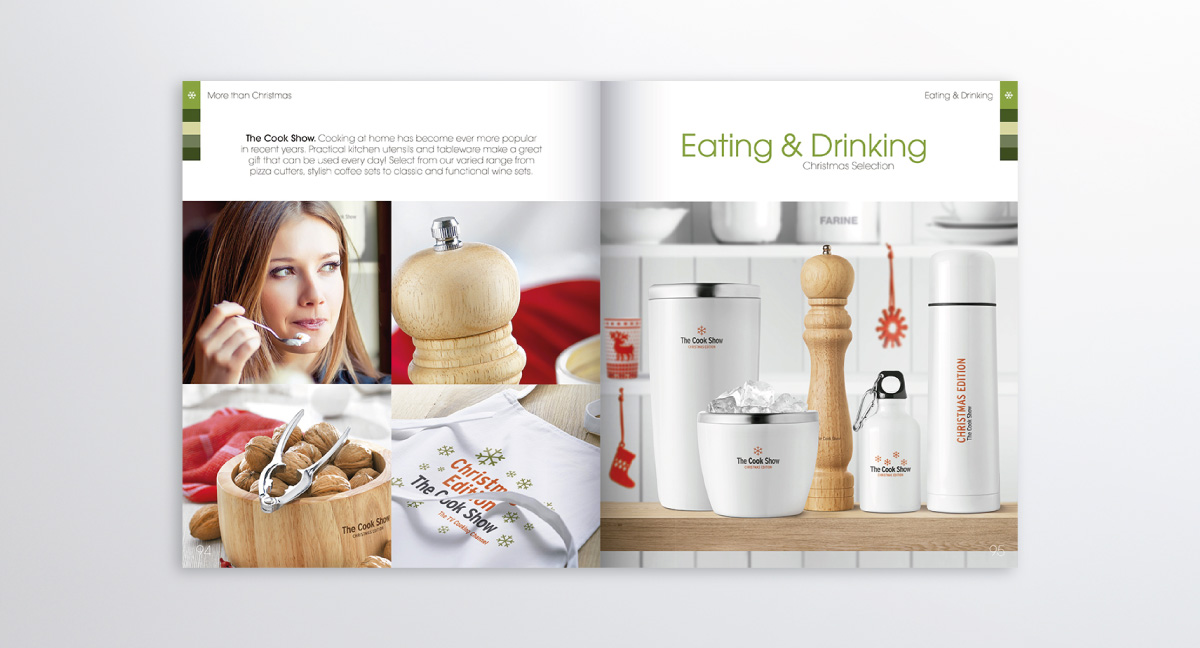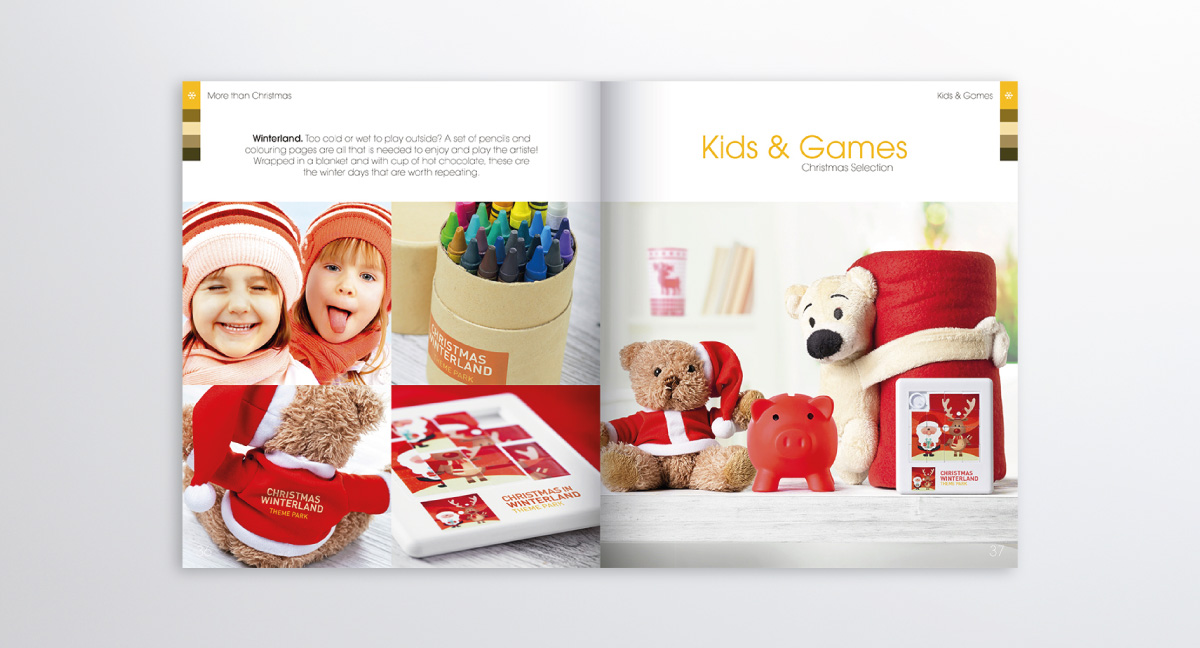 It was fun to create Christmas environments. For this we use many elements coming from the Nordic decoration. The most interesting thing was to get that natural light so clean, typical of those countries.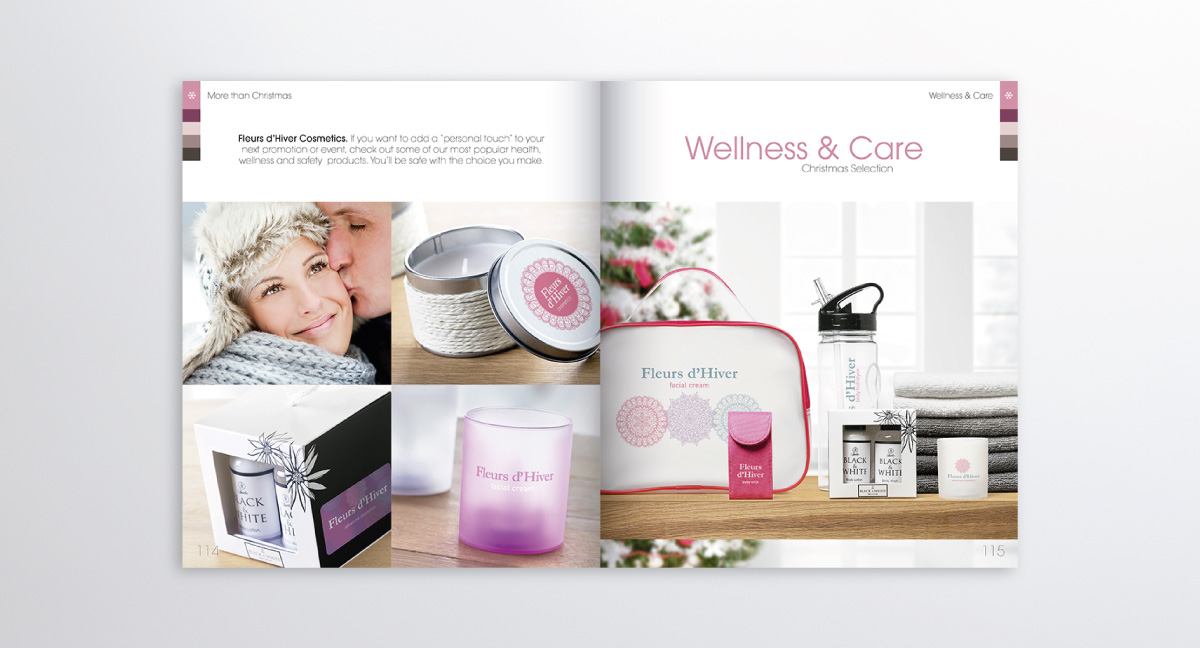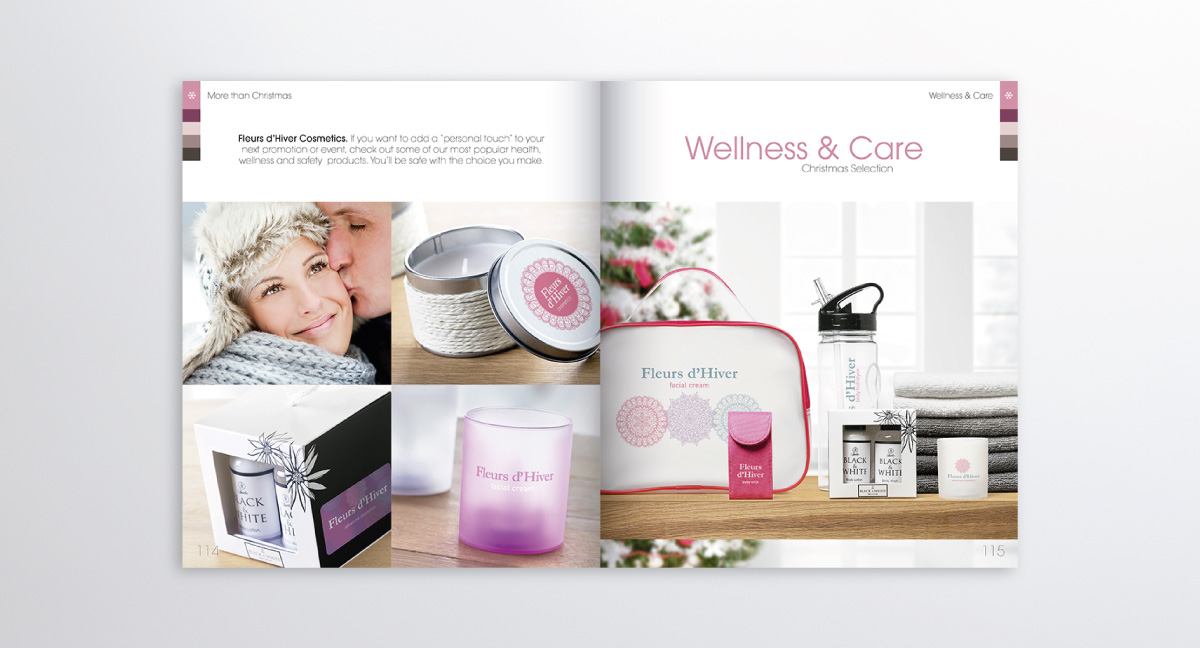 ¡In 48 seconds!
We created this video as part of the Christmas campaign to promote the sale of the catalog. A fun stop-motion with which the catalog is scanned and in which some of the products that appear on the pages appear by magic.