Hola Dusseldorf !!! Ya hemos visitado la nueva edición del PSI 2019, la feria de regalo promocional más importante de Europa.
Otro año más nos hemos decidido a dar un paseo por las calles de Dusseldorf y disfrutar del ambiente en las animadas calles del Alstadt, el barrio antiguo que se llena de gente de todo el mundo en época de ferias (o sea, todo el año).
¿El motivo? Pues visitar uno de nuestros principales clientes y asistir a la presentación del nuevo catálogo More than Gifts 2019 de Midocean. Para nosotros es todo un evento y la prueba de fuego para un trabajo en el que hemos puesto nuestros esfuerzos al límite. Es un momento emocionante cuando ves que centenares de personas están ojeando tu trabajo de los 4 últimos e intensos meses, y siempre esperas a ver que caras ponen o que comentarios hacen. En tiempo real, podemos recibir los comentarios del equipo comercial y clientes de Midocean, con los que intentamos intercambiar el máximo de sensaciones y sugerencias.
Otro año más nos vuelve a llenar de orgullo a todo el equipo de A Design Studio el haber realizado un catálogo de esta envergadura, en más de 20 versiones para todo el mercado europeo, y ver que nuestro cliente Midocean sigue confiando cada vez más en nosotros como su estudio de diseño en Barcelona.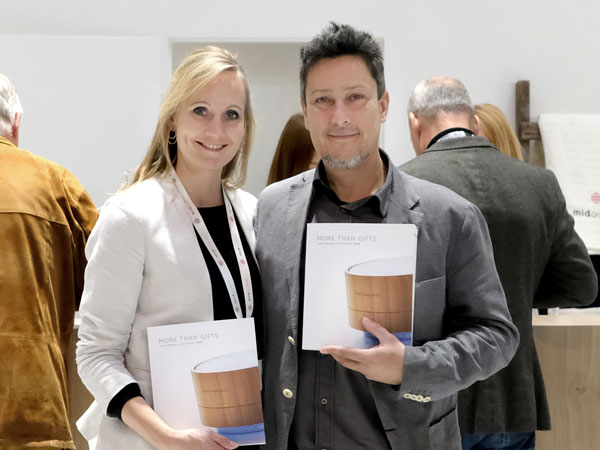 Ya se ha convertido en una tradición anual la foto con Janneke, la directora de marketing de midocean en Holanda.
The photo with Janneke, the marketing director of midocean, has already become an annual tradition.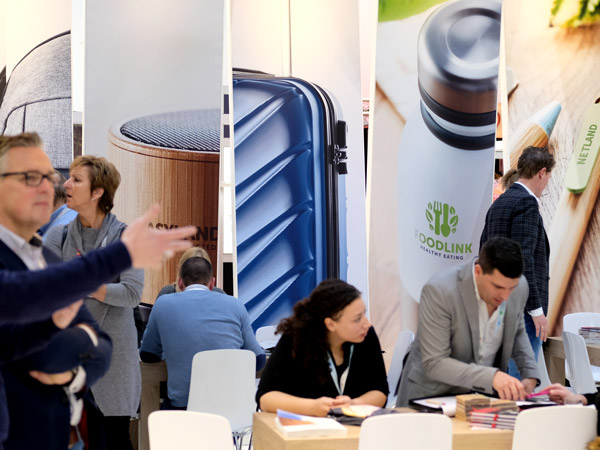 También diseñamos toda la gráfica del stand.
We also designed all the stand graphics.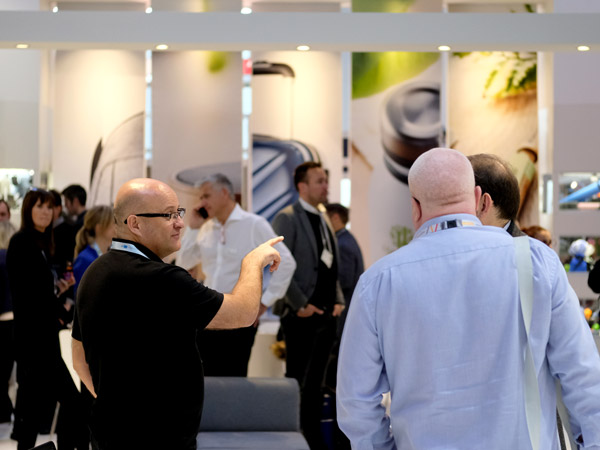 Nuestro amigo Haydn Willets, director comercial de UK, en plena acción.
Our friend Haydn Willets, commercial director of UK, in full action.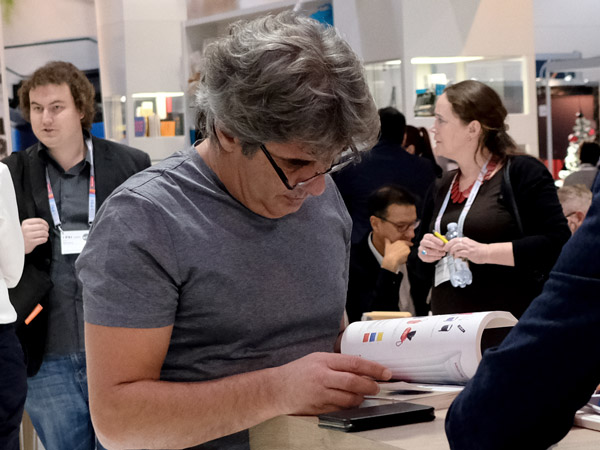 Me fijo mucho en como los clientes miran y utilizan el catálogo. Siempre puedes sacar alguna conclusión.
I pay a lot of attention to how customers look and use the catalog. You can always draw some conclusion.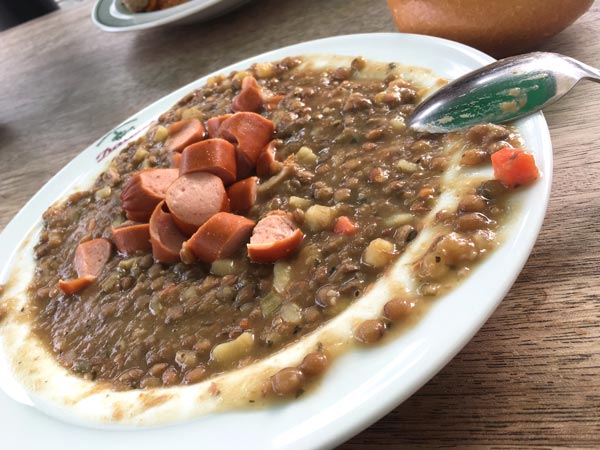 Que sepáis que el truco principal para visitar la feria reside en zamparse previamente uno de estos platos en pleno centro de Dusseldorf, al aire libre y con una rasca considerable (te ofrecen una mantilla para taparte). 
That you know that the main trick to visit the fair lies in pre-eating one of these dishes in the center of Dusseldorf, outdoors and with a considerable scratch (they offer you a blanket to cover).